Grayson Silver-Tone Smartwatch And Harrison Crosshatch Leather B
Grayson Silver-Tone Smartwatch
Designed for the fast-paced lifestyle of the modern man, the Michael Kors Access Grayson smartwatch combines innovative technology with a refined aesthetic. This polished silver-tone piece features a beveled bracelet strap and full round display with new technology for dazzling clarity. Powered by Android Wear™ 2.0, it's equipped with added functionality and multiple display faces to keep you stylishly connected around the clock.
Harrison Crosshatch Leather Briefcase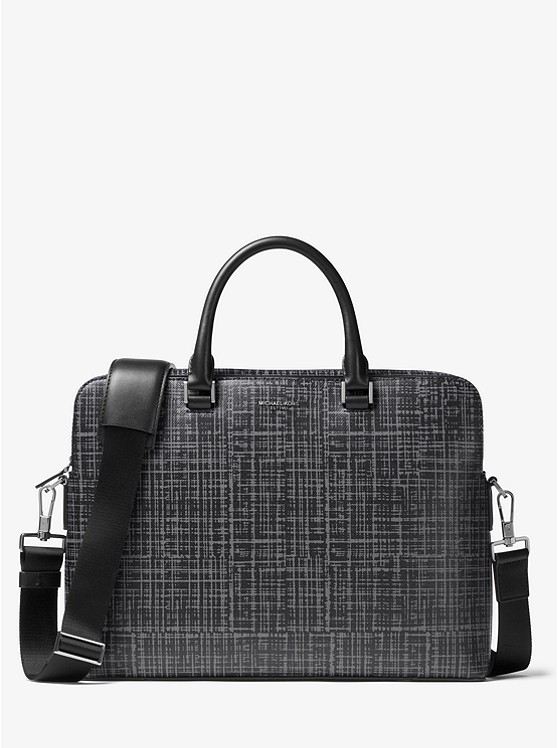 Our Harrison briefcase lends a modern, sophisticated sensibility to a weekday staple. Its sleek exterior is crafted from textured leather in a cool crosshatch print with plenty of pockets and carrying versatility. Rely on it daily for smart workweek style.
---